The mission of the Great Marsh Partnership is to preserve, protect, restore, and enhance the The Great Marsh.
The Great Marsh is the largest contiguous salt marsh in New England with over 25,000 acres of salt marsh, tidal creeks, mudflats, islands, and barrier beaches spanning from the New Hampshire border to Cape Ann, Massachusetts. A healthy, resilient Great Marsh is the transition zone between the land and the sea and provides a number of economic and ecologic services, including natural abundant habitat for wildlife species, and protection for our vulnerable local community assets and infrastructure. All this is threatened by sea-level rise, climate change, and man-made impacts.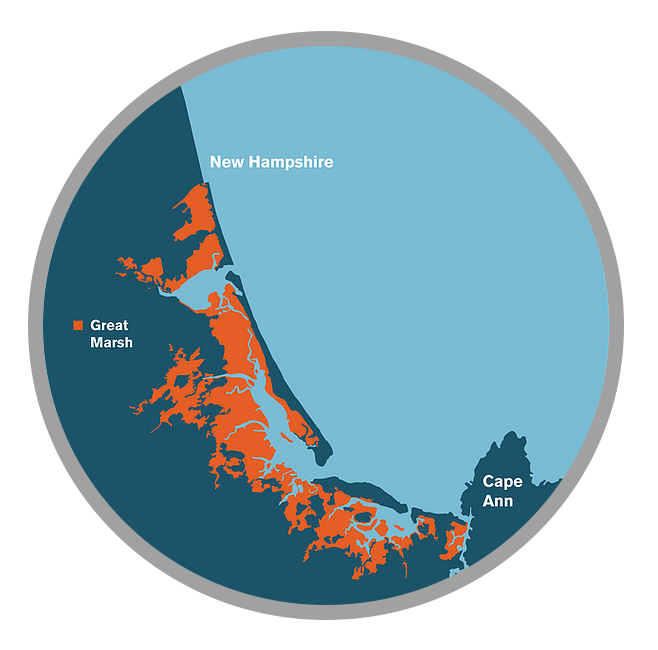 Protection and restoration of the Great Marsh is made possible with support from our local communities.
Sustaining the longevity and viability of our work in The Great Marsh would not be possible without the support of local, state, and national community partners. If you'd like to become a sustaining member, you can support us using the link below.